Last week, I had Luke Sullivan as a guest on the Power to the Small Business Podcast. Luke is a creative director at GSD&M and author of the book: Hey Whipple, Squeeze This: A guide to creating great advertising. He defines great advertising as the convergence of advertising that is fun, exciting and interesting, with advertising that makes the cash register ring.
That explanation sounds like we need a dose of creativity, right? In this excerpt from the podcast episode, Luke explains the role of creativity in advertising.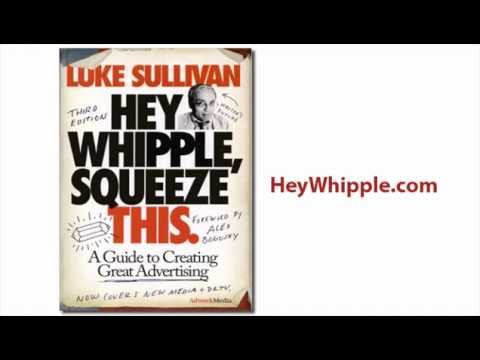 Creativity in Advertising
It is not required, but that means all the weight goes on to your product.

- Luke Sullivan
You can listen to the complete discussion with Luke Sullivan, along with show notes and links, over at the podcast website: How to Create Great Advertising
You can see Luke Sullivan's book here: Hey Whipple, Squeeze This
---
Don't miss out on free marketing advice. For updates on new articles: Receive The Marketing Spot by Email or subscribe in a blog reader.